Ring ring! Hello? Listening skills? Are you still there?
It's me again! I've come to check up on your English!
Vuelven los ejercicios de listening en La hora del té.
Para qué mejorar nuestra comprensión oral con Muzzy cuando lo podemos hacer con el mismísimo Brad Pitt.
Vamos a ver un fragmento de un episodio de Friends, en el que Will (Brad Pitt), un antiguo compañero de instituto, ha sido invitado a comer a casa de las protagonistas de la serie, para celebrar el Día de Acción de Gracias (Thanksgiving Day).
Este ejercicio de listening está recomendado si tienes un nivel intermedio – alto de inglés (B2 o superior). Si solo has venido aquí para alegrarte la vista, no te culpamos, si además quieres poner a prueba tu capacidad de comprensión en inglés, ve corriendo a por papel y boli y rellena los huecos que faltan en el texto debajo de este vídeo mientras ves el vídeo.
Más abajo comprobar las respuestas correctas.
Fill in the gaps:
Hey! Happy Thanksgiving!
Thanks God well I'm so 1. ______ that you came you just you look great. You must have lost like 150 pounds yeah I'm gonna be one of the Subway sandwich commercials. Oh it's no 2.  ______ it's no sugar it's no dairy it's no good throw it out.
Do you wanna meet some people? This is my husband Chandler Chandler, this is Will. Oh hey I'd  your hand but I'm really into the game. 3. _______ I think it'd be better for my ego if we didn't stand right next to each other. This is Phoebe. Hi! Hey! WOW! Well done.
Can I give you a hand? Sure. Monica I can't get over how great you look, you look stunning.
Well you look incredible too you're just… you're so fit. I'm watching the game but I'm not 4. _______.
I meant to tell you Ross is coming. Ross is coming great I love Ross. Good and Rachel Green too.
Oh. Is there a problem? No it's okay it's just uh God I hated her. What? Yeah I hated her, she was horrible to me in high school. But hey it was a long time ago I'm in a good place might be 5. _______ fun to see her again. Got any cakes or cookies or something? No, Will no!
You know it's been a while since we've screamed something maybe we should, ok.
Oh come on! Nooo damm you ref! You burn in hell!
Well  Ross, hey you came man you look incredible! HOT STUFF! Hot stuff?
It's good to see you man yeah man so so what are you up to? I'm a commodities 6. ______ . Really
yeah that sounds interesting. Yeah it's not yeah but I'm rich and thin.
Oh man I don't think I've seen you since Lance Davis's graduation party.
That was such a fun night. Yeah would've been good if we had gotten in but still real fun.
God were lame back then, you remember how 7. ______ dinosaurs we were? Yeah.
So what do you do now? So how long are you in town?
Hi, hey sweetie. Rachel Green. Oh oh that's right are you gonna be okay? Oh I'll be fine just God I hate her Ross I hate her. Will high school was was a long time ago. Look at her standing there with those 8. _______ my two greatest enemies Ross, Rachel Green and complex carbohydrates.
Oh my god Monica who is that? That's Will from high school. Oh I do not remember him, wow really got that sexy smoldering thing going on. Oh god he's look at the way he's just 9. ________ at me I think he's trying to mouth something to me but I can't make it out.
Ok dinner's ready! Solid effort, ok so who won? Troy well the Lions technically won but it was a moral victory for the Green Bay mermen. Hi Will right? right right. Hi I'm Rachel Green. Oh I remember you.
Really? aren't you sweet? I gotta tell you though I'm I'm having the hardest time placing you. Oh hang on I think I remember you did we um did we 10. _______ around at Lance Davis's graduation party?
You're unbelievable!
Thank you!
---
Oh dear! That was hard! Did you get any of them? Let's see!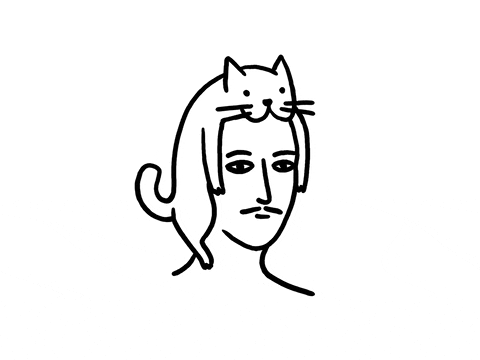 Aquí tienes las respuestas:👇👇👇
1.glad, 2.fat, 3.plus, 4. deaf, 5. actually, 6.broker, 7. into, 8. yams, 9. staring, 10. fool.
---
Phew! That was tough! ¿Conocías todas estas palabras? Aquí te dejamos las traducciones.
1. Glad: contento/a.
I'm so glad to see you! Let's catch up soon!
2. Fat: grasa.
Do these homemade biscuits have any fat in them?
3. Plus: además, más.
I need to go to the dentist plus I need to take the car to the garage.
4. Deaf: sordo.
You need to speak a bit louder darling, grandpa is a bit deaf.
5. Actually: en realidad, realmente, de hecho.
It might actually be fun to see her again.
6. Broker: agente de bolsa, corredor de bolsa.
She works as a broker at the London Stock Exchange.
7. To be into something: quiere decir que te gusta mucho hacer algo, que te interesa o incluso que te apasiona.
I'm really into salsa dancing!
8. Yams: boniatos.
En inglés británico, al boniato se le llama patata dulce, 'sweet potato'.
What's for dinner? Carrot and sweet potato soup!
9. Staring: del verbo 'to stare', significa mirar fijamente.
People who stare at your phone on the underground are so rude!
10. Fool: tonto. To fool around with someone: tontear con alguien.
Just to let you know, she's my wife, so you'd better stop fooling around with her.
---
Te aconsejamos apuntar todo el vocabulario nuevo, repasarlo y ponerlo en práctica en los próximos días, aunque sea hablando contigo mismo o delante del espejo para no olvidarlo. 😛
Happy weekend from Amigos Ingleses